The Music Ministry at FMC Vernon includes ensembles designed to involve as many people as possible in the life of the church through music. Our musical family is open to persons of any age and ability, from beginning or amateur through accomplished performer. Because our congregation is diverse, we encourage the use of a broad range of styles of worship music. The one thing that binds us all together is our calling to return to God's service the talents God has given to us.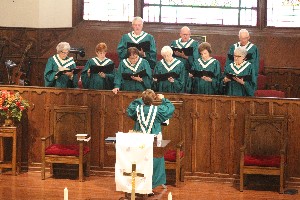 Chancel Choir
is an integral part of traditional worship service at 11 a.m., each
Sunday morning in the sanctuary . In addition to singing anthems each week, the choir presents special concerts and seasonal music. Singers in the group are intergenerational, from teenage through young and mature adults. Music director is Nancy Graf. Accompanist is Cindy Woodard. Choir rehearsal is at 7 p.m.

each Wednesday.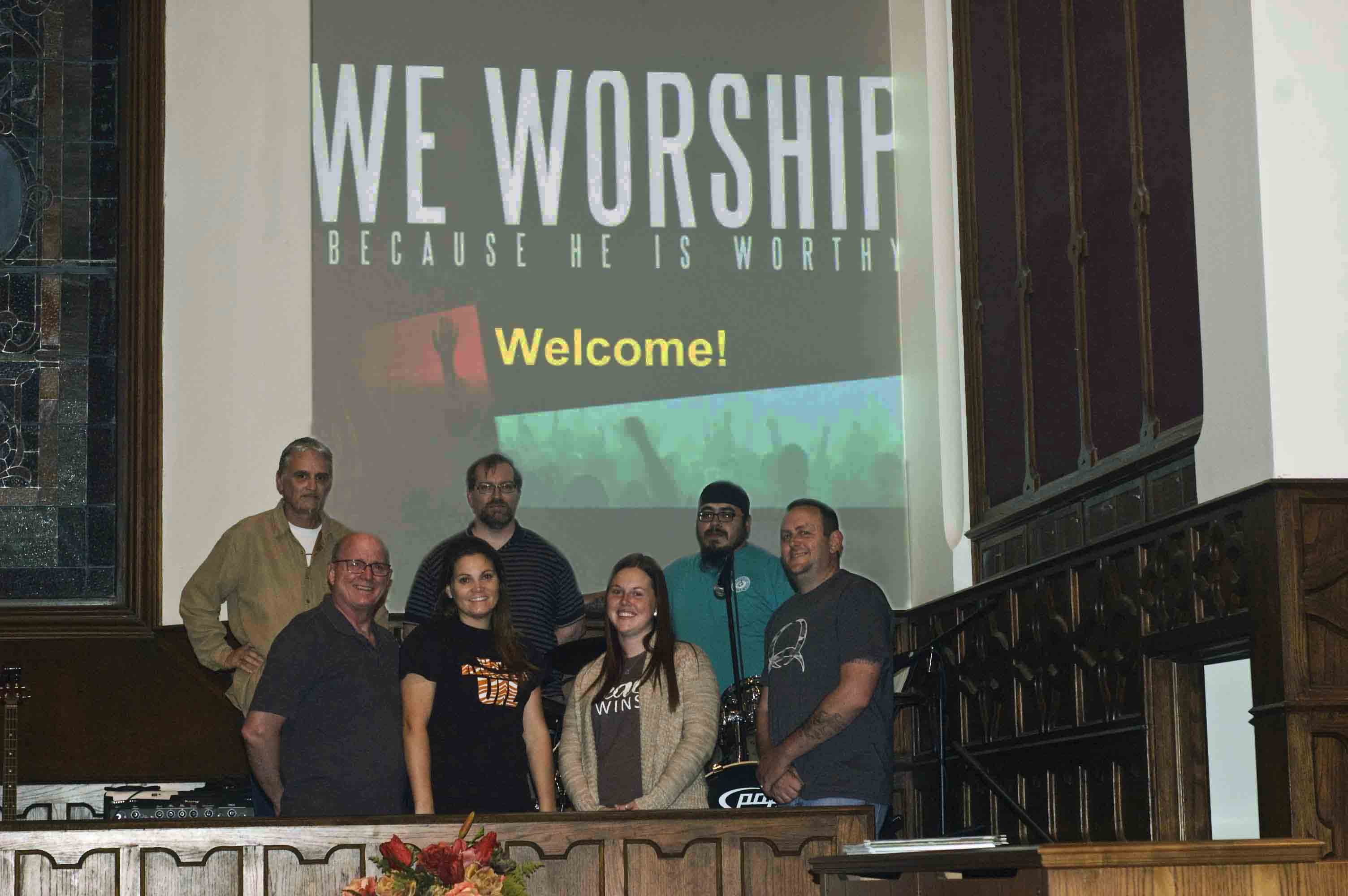 First Praise Band
is a group of dedicated singers and musicians who lead worship in the Contemporary First Praise service each Sunday morning at 9 a.m. in the sanctuary. They rehearse at 6 p.m., on Thursday in the sanctuary. Band members are: Chris Ashley / Ray Leasure -Bass Guitar,
Billy Talbot – Drums; Tip Igou – Piano and Vocals;
Ruffaro Mubvumbia, Diana Ramirez, and Katie Cavaness – vocals.